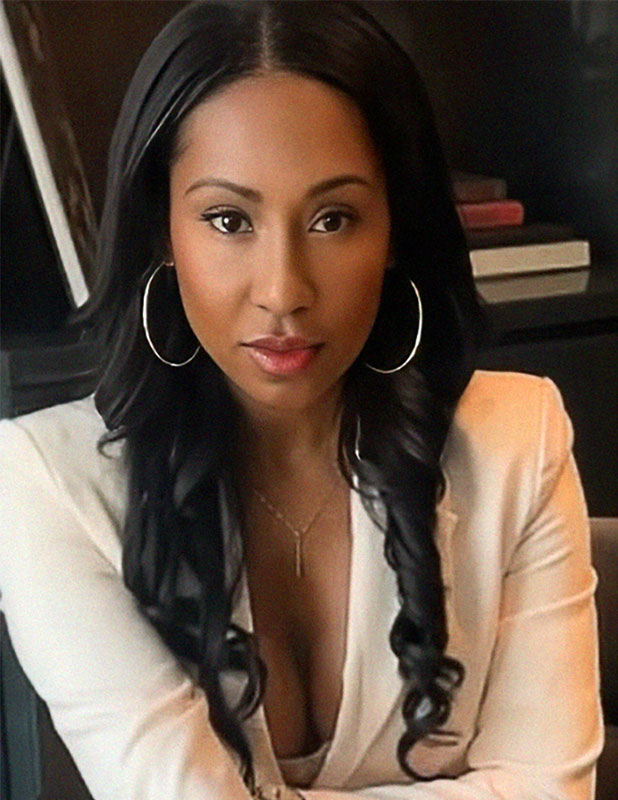 About Dhaima Lindo
Dhaima Lindo is committed to education, risk management, preservation of principle and return on investment. Ms. Lindo owns a real estate company in South Florida that specializes in servicing real estate needs and wants of high profile celebrities, high net worth individuals, as well as highly confidential transactions for those who place added value on privacy. With over 20 years in residential and commercial real estate Ms. Lindo is a partner in several successful development projects in the United States and abroad. Dhaima also owns a company that has established itself in the immensely important business credit/financing development space. Simply, Dhaima's know-how, know-who and dedication to detail have uniquely positioned her as a real estate superstar in her own right. Her guiding principle is "Never compromise on the client experience."
Know-How Working For You
Featured on the cover of Legacy Magazine Broward as:

ICABA's South Florida's Entrepreneur of the year 2019
A Top 40 under 40 Leader of Today and Tomorrow
Top sales agent by South Florida's premier developers
Facilitated real estate business sales valued up to $100 million

Launched and operates her own firm, Zenith Realty Group, LLC Developed and implemented marketing strategies for:

Starbucks
Checkers
The Miami HEAT
As broker/owner of Zenith Realty Group, Dhaima has an established reputation for providing successful marketing strategies, reliable market information, and personal attention to meet the needs and expectations of every client. Dhaima credits her experience in both sales and marketing with making the difference in getting the best outcome for her clients.
Business partners and clients say she has an outstanding "make it happen" reputation and describe Ms. Lindo as a strong communicator, negotiator and problem solver.
Zenith Realty Group, a boutique firm with experienced agents, is known for white glove service and finding trophy locations in residential and commercial real estate. The fact that the majority of her business is referral-based is the ultimate testament to her business acumen and quality service.
Know-Who Working For You
Dhaima's ability to deliver stellar results to her real estate clients evolves out of overcoming her own struggles and having empathy for others. Driven by her passion to contribute to her clients and colleagues realizing their highest ideals and her "there is always a way" mentality, is a formidable combination to achieving results that at first may seem impossible.
Dedication to Detail Working For You
Dedication to detail comes from the heart. It's all about loving what you do and caring about the people you serve.
Volunteer
A long time supporter of the arts and a passion to educate and inspire our youth, Ms. Lindo formed Starlent, a non-profit providing free training, mentorship and exposure to 'behind the scenes' careers in the arts. Dhaima also volunteers at children homes/orphanages in Jamaica and here in South Florida.